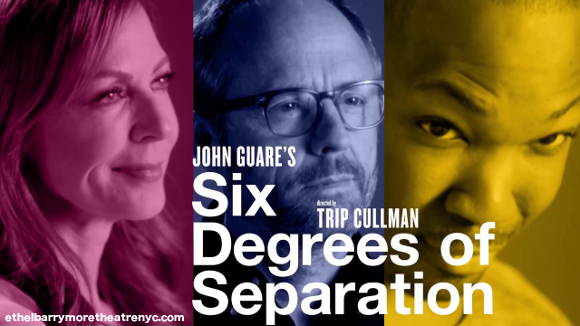 Written by the incredible playwright Jon Guare, Six Degrees Of Separation caused a sensation when it premiered in 1990, bringing the concept of "six degrees of separation" – the idea that everybody is connected to everybody else by no more than 6 people – to cultural prominence. Don't miss your chance to catch this fresh, intelligent play live – book your tickets to see Guare's masterpiece today!
Six Degrees Of Separation Tickets: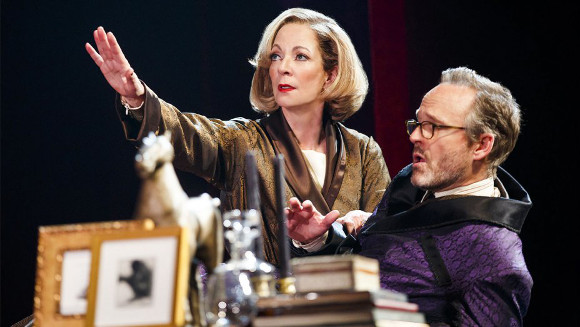 Six Degrees Of Separation tells the story of wealthy Ouisa Kittredge and her art dealer husband Flan, who are entertaining their equally affluent friend Geoffry, the objective being to secure a $2 million stake in a Cezanne, for Flan to resell to Japanese investors – interrupted by the sudden arrival of "Paul," a young man who shows up bleeding and claiming to have been robbed of all his cards and money, and to be a friend of the couple's children.
"A dazzling production "
– Broadway World
The play is inspired by the true story of David Hampton, a con artist who convinced multiple people during the 1980s that he was the son of Sidney Poitier, the actor, in order to rob them. Two of Guare's friends, the married couple Inger McCabe Elliott and Osborn Elliott, had an encounter with David Hampton, allowing him to spend the night when he showed up at their door, a story they later relayed to Guare, inspiring him to write the play.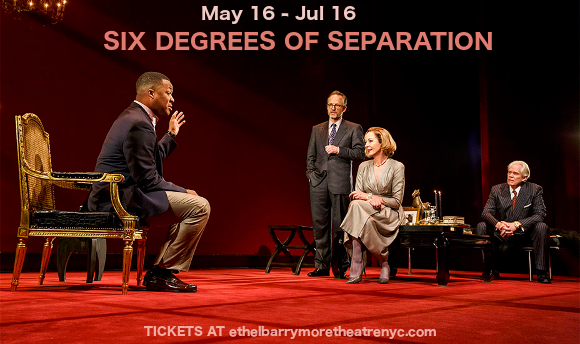 "Razor-sharp staging…fiercely intelligent, pungently funny"
– Hollywood Reporter
The play premiered at the Mitzi E. Newhouse Theater, Lincoln Center in 1990. Stockard Channing, lead actress, won an Obie Award for Best Actress for her role, while Guare won an Obie Award for the script. The play moved to Broadway later the same year, and was promptly awarded the Pulitzer Prize for Drama and nominated for four Tony Awards, including the Tony Award for Best Play. In1993, a film adaption of the play was released, winning an Academy Award.
"Funny, moving and provocative "
– New York Times
The play mercilessly pokes fun at the upper classes, the rich and the privileged who are easily duped, but more than anything else, the play makes the viewer question just how well they really know anyone – including themselves. Fast-paced, with witty dialogue, edgy script and fully believable characters, Six Degrees Of Separation is an intriguing, thrilling look at the nature of human connections in society. Don't miss out – book early to be sure of your seats!